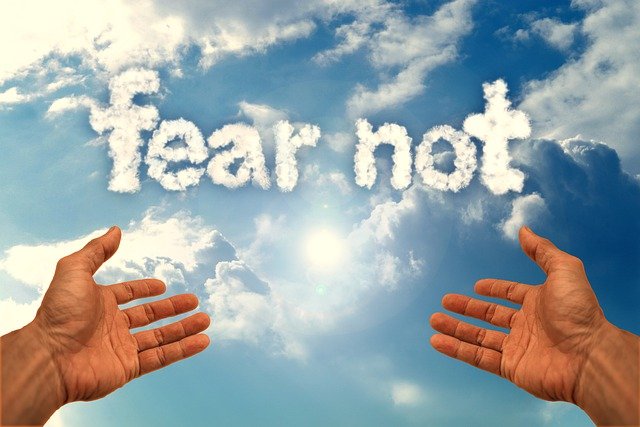 Like any other subject we have decided to learn, our attitude determines where we begin. For example, if our minds are already made up on what the Bible says or doesn't say, or what we believe or don't believe, and we are basically closed to new understanding, there is no real reason to study the Bible further. Openness in learning, as opposed to being closed-minded, is the first key to studying the Scriptures. Openness is an attitude that says, "I am teachable because I do not know everything, but I want to learn more or consider that there might be more." The first step to accepting God's word is to have faith. Faith is defined in Hebrews 11:1 (NIV): "Now faith is being sure of what we hope for and certain of what we do not see."
Rick Warren, author of "God's Power to Change Your Life," wrote "The Spirit of God uses the Word of God for the children of God to be more like the Son of God (Jesus Christ)." So when you feel alone, depressed, or disconnected, you can instantly connect with God by reading his Word in the Bible because the Bible is the living Word.
If you'll begin by spending just 10 minutes a day by reading one chapter in The Book of Proverbs followed by one chapter in the Book of John, you will experience change in your life, and a greater peace will come into your life. And you will see for yourself how God's power to change your life begins with the free gift of his son, Jesus Christ, as your Lord and Savior.
"For the word of God is living and active. Sharper than any double-edged sword, it penetrates even to dividing soul and spirit, joints and marrow; it judges the thoughts and attitudes of the heart." (Hebrews 4:12 ESV).
The Word of God is alive because God is a living God. "See to it, brothers and sisters, that none of you has a sinful, unbelieving heart that turns away from the living God." (Hebrews 3:12 NIV).
How To Get Into Heaven
There is nothing you can do to earn your way into Heaven, no matter how good you are…the ONLY way into Heaven is to accept the gift of Jesus Christ by praying these words: "Jesus, I invite you into my heart. I proclaim you my Lord and Savior. Forgive me of my sins." If you just prayed that prayer, and you really meant it, you now have a guaranteed entry into the kingdom of Heaven that nobody can take away from you, no matter what you have ever done in life. All of your sins are paid for — past, present, and future when you accept Christ as your Lord and Savior…yes, even your future sins are paid for!
You will also instantly have the Holy Spirit to lead you and guide you the moment you accept Christ. You will still have the same problems that you currently have, but the BIG difference will be how you react to the those problems and what you do about those problems moving forward with the Holy Spirit in you.
Your Next Step: Get baptized in a Bible-based Christian church. Baptism is your public proclamation that you have died to your old self (when you are immersed in water, it is symbolic of "washing away" the old you) and that you now have a new self, a new life (when you come up out of the water) with Jesus Christ as your Lord and Savior.
---
If you would like to give a tax-deductible gift, please click
here.
---
*Let Us Know If You Have a Prayer Request, Feedback, or a Question